Por Nita Temmerman
Tomado de University World News
Ver articulo original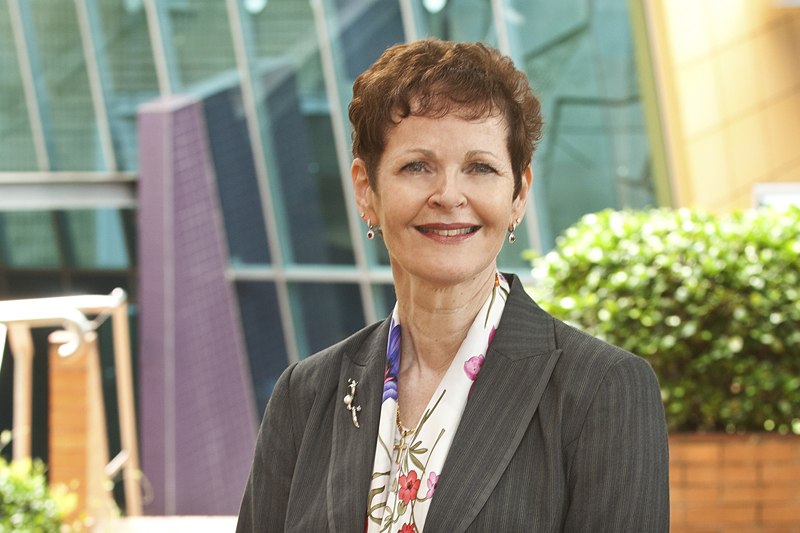 It is a privilege to be part of the education system, whether as a student, a teacher, a researcher or as a leader/manager. I have occupied all these roles as well as that of parent of a school and now university student. In the past year I have also had the pleasure of working in and providing advice to overseas education systems including in developing nations.
Some systems are very well resourced and can provide students with state of the art modern facilities, an impressive array of educational resources and the latest digital technologies. Others see students occupy classrooms or lecture rooms with concrete floors and wooden desks with no air conditioning, let alone Internet access.
However, no matter what stage of development the education system is at, making sure the learning experience of the student is a quality one is a shared goal. And to help make that a reality attention is, and should be, firmly on the initial and ongoing teacher education process.
Fancy buildings, lots of resources and materials, beautiful sports grounds are all wonderful assets that can make school or university life a more enjoyable experience, but who delivers the instruction and how is the most important determinant of a young person's performance.
Every year there are reports released that provide rankings of some sort or another about education systems around the globe.
Pearson's report, The Learning Curve, looks at factors such as public expenditure on education as a percentage of total government expenditure, graduation rates of students at upper secondary level, pupil-teacher ratio, teacher salary and number of years students spend in the school system to arrive at the rankings.
A total of 40 countries were ranked. South Korea topped the rankings for 2014, followed by Japan, with Singapore in third place and Hong Kong in fourth. Australia ranked 15th, just below the United States and just above New Zealand in 16th place. The first non-Asian country to rank was Finland in 5th place, followed by the United Kingdom in sixth.
Countries that may surprise are Poland in 10th place and Russia in 13th. While East Asian countries topped the rankings, South American countries ranked among the bottom including Colombia 36th, Argentina 37th and Brazil 38th.
Statistics and engagement
A few interesting items to come out of the report were the countries with the highest population percentage who are tertiary educated. Canada comes out on top with 50%, compared to Australia's pretty respectable 38%, which ranks it equal seventh with the United Kingdom and Finland.
Another finding was countries where young people go to school the longest, which translated into 17 to 20 years in total. Australia ranked in the top group along with Finland, New Zealand and a few other mostly European countries.
At the other end of the scale were countries where young people spend only up to five years on average at school, such as Pakistan, Ethiopia and Niger.
Australia and the United States spend about the same on education as a percentage of total government expenditure (just over 13%), compared to the three top ranked countries of South Korea (almost 16%), Japan (just over 9%) and Singapore (almost 23%).
There are others who can provide and do justice to a fuller analysis of the data gathered by Pearson. The report provides ample scope to amuse oneself for hours with the statistics.
A key, not surprising conclusion reached in the report is the importance of 'widespread engagement with the education system'. Schools where teachers, parents, principals and students all work together toward a set of clearly defined goals and expectations make for more effective education systems.
Within such a system, principals have a reasonable degree of autonomy over how they manage their school, teachers are treated like professionals, parents are interested and involved in their child's education and help motivate them to learn and students put in the effort to learn.
It is about building a supportive community culture in which all relevant participants play a critical role to help produce the best results and each member is accountable for some aspects of that culture. These features appear to be shared by Asian countries in particular.
In South Korea, Japan, Singapore, China and Asian countries overall, education and being educated is valued very highly. Parents have great expectations for their children and will forgo luxuries for themselves to pay for private tutors, extra resources and additional out-of-school classes for their children to help give them an edge in a very competitive culture.
Children generally start on their educational journey at around age three and work hard from then on toward earning a position in a top university – even better, a prestigious overseas university.
Parents are encouraged to be and are active participants in their child's education. Teachers are respected and appreciated for the important role they play. Teaching is not even a profession that parents discourage their children to pursue! Teachers enjoy status along with good salaries, comparatively speaking. Overall turnover of teachers in South Korea is very low at only 1%.
Teacher quality
Another key conclusion made by the Pearson report is the importance of attracting the best to the teaching profession, and treating them like professionals by providing them with a degree of autonomy within an overall framework of clear goals and expectations for which they are then accountable. Every country needs to establish and grow a quality teaching force.
There are always understandings and potential lessons to be learnt from comparative international data about education systems around the world. At the same time, it is unreasonable to expect that the experiences of some countries will neatly translate elsewhere.
Context and needs must be taken into account. For example, while access to education and world literacy rates have been improving, there are still young people in less developed and war-torn nations who have reduced or no access to education.
However, one common denominator seems to rise above all others regardless of where the school system is located. For any education system to be successful, there must be good teachers.
Students deserve capable, caring and committed teachers.
Teachers deserve respect, status, a decent salary and career pathways commensurate with other professional areas.
Parents and communities deserve to know that proficient educators are teaching their children with a clear idea about expected education outcomes within an operating ethos of shared accountability.
Nita Temmerman (PhD) is former pro vice-chancellor (academic) and executive dean (education) at the University of Southern Queensland, Australia; visiting professor at the Solomon Islands National University; chair of the academic board of the Leaders Institute Australia; and is a specialist with the Hong Kong Council for Accreditation of Academic and Vocational Qualifications.